"I am only one, but still I am one. I cannot do everything, but still I can do something. And because I cannot do everything I will not refuse to do the something that I can do."
Edward Everett Hale
About SustainNet Consulting
SustainNet Consulting was founded in 2018 by Michaela Goette. SustainNet Consulting is a business consultancy for sustainability and supports organizations in creating sustainable value chains. We partner with you in realizing economic, ecologic and social values for maintaining the long-term profitability of your business. SustainNet Consulting supports your organization in formulating a sustainability strategy and anchoring it in the core business along the supply chain. The sustainable consulting services focus on the areas of procurement and supply chain planning.
Mission
We create sustainable value networks.
.
Vision
Jointly contribute as a business to ensure economic stability, social responsibility, and the conservation of ecological resources.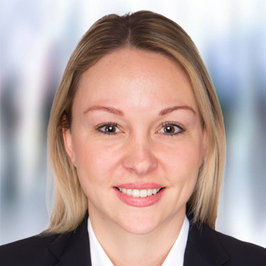 About Michaela Goette-Köse
I am, at the core, a consultant for economic and ecosocial subject matters. As an expert in procurement and supply chain planning, I have advised the management of international corporations for more than 11 years, and supported the successful realization of transformation projects. Sustainable value creation is a particular concern of my work, for fostering collaboration and innovation, securing competitiveness and jointly contributing to the global ecosystem.
My Experience
I am an expert for supply chain management and procurement. In this role I have been working for over 11 years as top management consultant for international corporations, and supported them in successfully implementing their transformation processes. Based on my long-term experience as management consultant, I gained substantial expertise in procurement and supply chain planning. One of my particular strengths is the management of cross-functional/ cross-company projects, as I know how to address target conflicts between different stakeholders, and to jointly solve them through organizational, processual and technological transformation. The topic of sustainability also implies a (supposed) target conflict of economic, social and ecologic interests between the different stakeholders in the value network. I am eager to use my experience for leveraging respective potentials together with my customers while making a joint contribution to the global ecosystem.  
My Expertise
Procurement Optimization

Supply Chain Planning / Integrated Planning

Sustainability Strategy &

Sustainability Management

Sustainable Value Creation

Project Management &

Change Management

Process Management

Organisation Management
Additional Qualification (Extract)
University of Cambridge, Sustainable Supply Chain Management
University of Colorado, Sustainability Change Agent
CSE, Certified Sustainability Practitioner, Advanced Edition
CSE, Carbon Reduction Strategy
Rutgers University, Global Procurement and Sourcing

SEA, Enabling Entrepreneurs to shape a better world
SustainNet Consulting
Michaela Goette-Köse
+49 176 211 35 363
mgoette@sustainnet-consulting.com